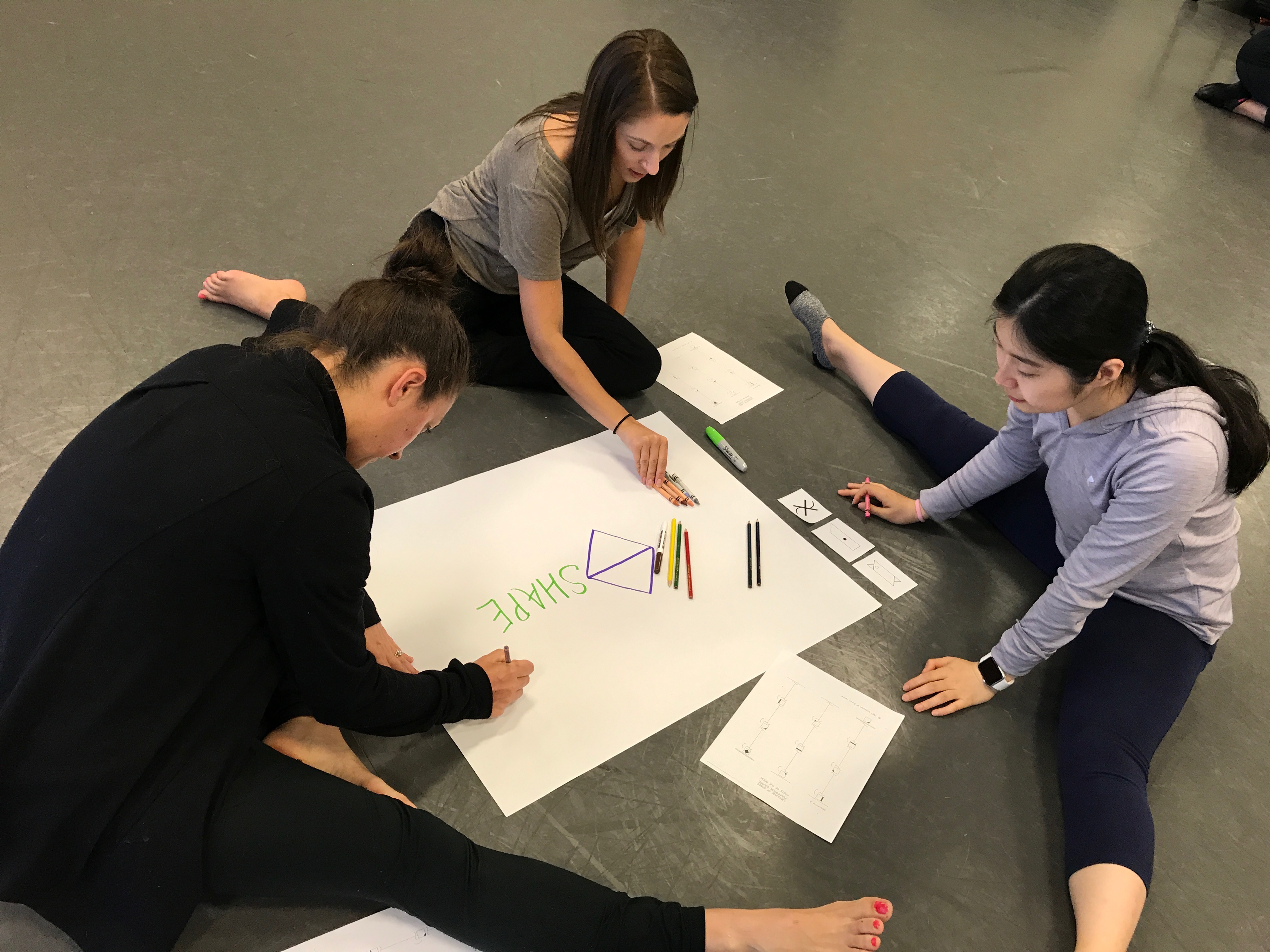 Shop Information
Products are organized in the following categories:
LOD Coaching Services
Reference Materials
Bundles
Motif Symbol Activity Cards
Posters
Books for Children
Curriculum Units
Other Resources
Fun Wear
The Language of Dance
®
Center offers Coaching Services and has Motif publications and teaching aids available to purchase for your teaching and creative needs.
The Language of Dance Center sells products with approved LOD symbols. The symbols in these products are drawn and sized to be proportional to one another and to the concepts across the LOD Movement Alphabet ©1983 based framework. The names and definitions provided are authorized by the LODC. The LODC will not warrant and/or assume any responsibility for any unauthorized use by 3rd party publications or sales of Movement Alphabet ©1983 symbols.

LODC Discounts
LODC Individual and Institutional Members please login.

Current Members receive a 15% discount on all LODC produced publications. Please login to shop.

To book your discounted Coaching Session, please login.

Institutional Members receive the following discounts on bulk LODC publications purchases:

10% on 11-20 items of the same title
15% on 21-30 items of the same title
20% on 31+ items of the same title

Please complete this Educational Institution Order Form to receive an invoice or quote. Discount and shipping charges will be applied. Sales are transacted only in US dollars.
New York City Department of Education schools can purchase LOD products through FAMIS as the LODC is now a licensed NYC DOE vendor. NYC DOE employees who wish to purchase LOD materials through FAMIS, please print or view our Sole Vendor Letter and peruse our full catalogue here: NYC DOE Catalogue. Please see our FAQs for more details and shipping information.

For orders within the US, we have NEW fixed shipping rates based on the total value of your order. The following fixed shipping rate will automatically apply to your PayPal cart:
| | |
| --- | --- |
| Total Value of Order | Fixed Shipping and Handling Charge |
| $.01-$55.00 | $9.00 |
| $55.01-$85 | $18.00 |
| $85.01-$115 | $27.00 |
| $115.01-$200 | $36.00 |
| $200.01 and higher | $50.00 |
Coaching fees, membership fees, course registration fees, and Curriculum Units are exempt from shipping fees.

International shipping rates will be 95% of your order total and automatically applied to your PayPal cart for all orders outside of the Unites States of America's states and territories. If you live in the United Kingdom and Europe, please order through our sister organization, Language of Dance Centre, UK.

Language of Dance® Motif Symbol Flashcards
Language of Dance® Motif Symbol Choreocards
Language of Dance® Motif Story Adventure Books for Children

&nbsp &nbsp

&nbsp &nbsp

&nbsp &nbsp

&nbsp &nbsp

&nbsp &nbsp

Special thanks to
92Y Dance Education Laboratory (DEL)
for allowing us to use their photos that appear on our site.
Copyright © 2023 Language of Dance
®
Center. All Rights Reserved.