Dr. Ann Hutchinson Guest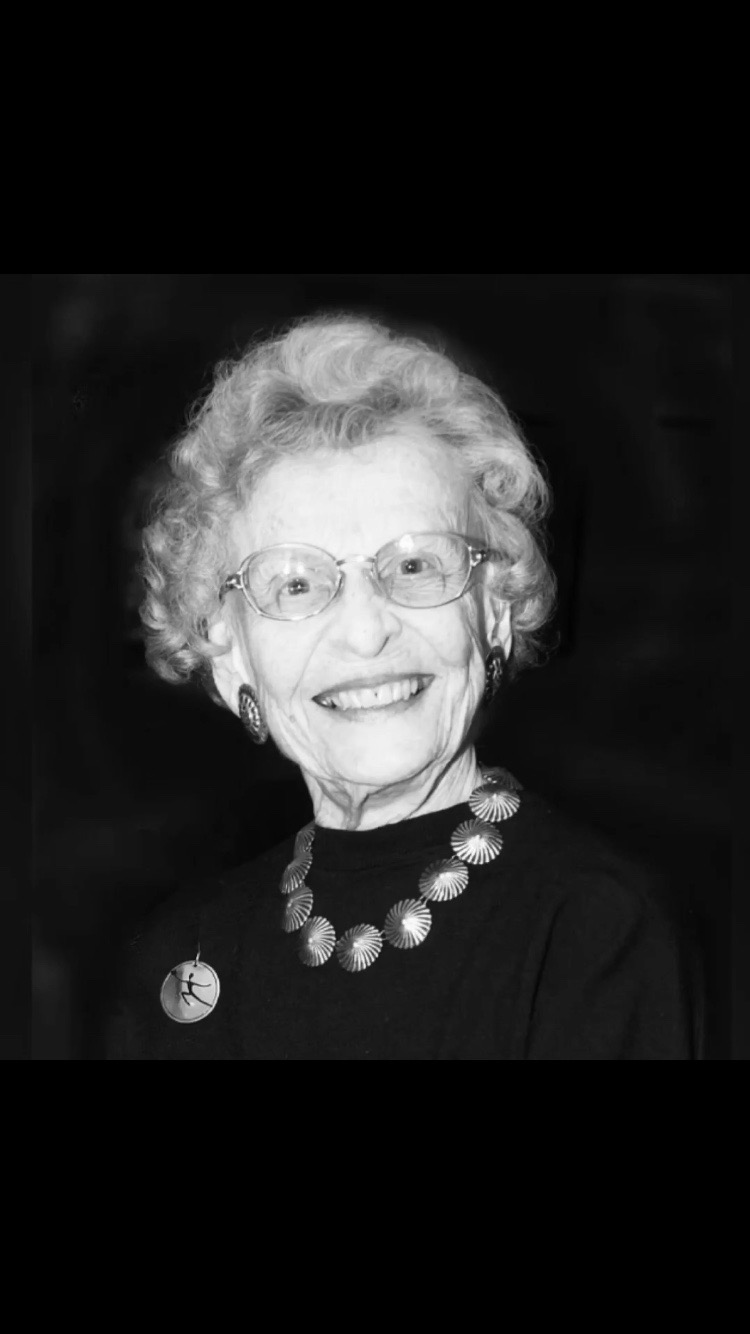 It is with broken hearts that we announce our dearest Ann passed away peacefully at home, on Saturday, April 9, 2022.

To the very end, Ann was the strong, determined, and dignified woman we all loved, a woman who knew exactly what she wanted. She will be dearly missed by us, her LOD family, and the greater dance world. She was a pioneer ahead of her time, and a mentor and inspiration to everyone who knew her.

Please understand it was important for the Language of Dance Centers to wait before making any formal, public announcements until all of Ann's family and close friends were notified.

Among her many great accomplishments, which included writing and publishing over 50 books, her proudest was creating the Language of Dance Approach and founding the Language of Dance Trust with its family of worldwide Centers. She was an extremely compassionate person, wanting to share her extensive dance and notation knowledge with the world through the development of the Language of Dance and its Movement Alphabet. Ann strived to make dance and dance literacy accessible and enjoyable for children and adults, from 1 - 103 and beyond!

We take comfort in knowing that she lived to be 103, had a remarkable life, and can now be at peace reunited and dancing with her beloved Ivor. We will miss so many things about Ann like her wonderful humor and the way she lit up and commanded any room when she entered.

In the coming days, weeks, and months, we will continue to honor our incredible Ann, we will invite the dance community to share your memories and photos, and will ensure her legacy lives on forever.
If you would like to help honor Ann's groundbreaking work and mission,
please consider donating to the Language of Dance Center.
All donations will go towards further developing products, resources, and coursework for Dance Educators, holding free LOD community events, and offering course scholarships.

Love,
Ann's LOD Family xxx



Jacob's Pillow honored Ann and her incredible legacy in August 2022 with a very special Pillow Talk. Watch the full

celebration of life here.
The Language of Dance® Approach grew out of Dr. Ann Hutchinson Guest's work with children at the New York City 92nd Street Y.M.H.A. in the 1950's and later with adults in London's Teacher Training College of the Royal Academy of Dance in the 1970's.
Guest, the primary developer of Rudolf Laban's (1879-1958) system of Kinetography, which she coined "Labanotation", began to use the notation symbols in a freer, more exploratory way while teaching children at the 92nd Street Y. She discovered that the physical coordination and focus required by structured notation limited the children's freedom to move and be creative. This experience inspired her to research and identify the prime actions universal to all movement forms.
After consulting many lists and sources including the "Seven Movements in Dance" as taught in the Cecchetti Classical Ballet Method, Laban's list of basic actions, and the writings of Margaret H'Doubler, she codified her definition of the ABC's of movement, the Movement Alphabet ©1983.
In England, the need for a freer use of the Labanotation symbols arose when Valerie Preston taught Laban's Educational Dance to physical education teachers, one of whom suggested the name, Motif Writing. This led to Preston's development of the usage and to the subsequent publication in 1967 of her books on the subject entitled Readers in Kinetography Laban, Series B, Motif Writing for Dance.
While teaching a course at the Teacher Training College of the Royal Academy of Dance in 1971, Guest returned to her exploratory and creative use of the motif symbols. She recognized the need for complex movements to be deconstructed to their most basic elements with the ability to be built back up again. During this time, she codified the Language of Dance® work and produced the textbook entitled Your Move - A New Approach to the Study of Movement and Dance published in 1983. The second edition (2007), co-authored by Dr. Tina Curran, co-Founder of the Language of Dance Center (USA), is Your Move: The Language of Dance® Approach to the Study of Movement and Dance, available from Taylor & Francis.
The establishment of the Language of Dance Centre in London (1967) and the Language of Dance® Center (USA) in Connecticut (1997) with Dr. Tina Curran and Heidi Wiess enabled Guest and others to raise the profile of this innovative and pioneering approach to teaching dance.
In 2022, Dr. Ann Hutchinson Guest was appointed an Official Member of the Most Excellent Order of the British Empire (MBE) in recognition of her services to dance.