Language of Dance® Foundations – Part 1
Sponsored by: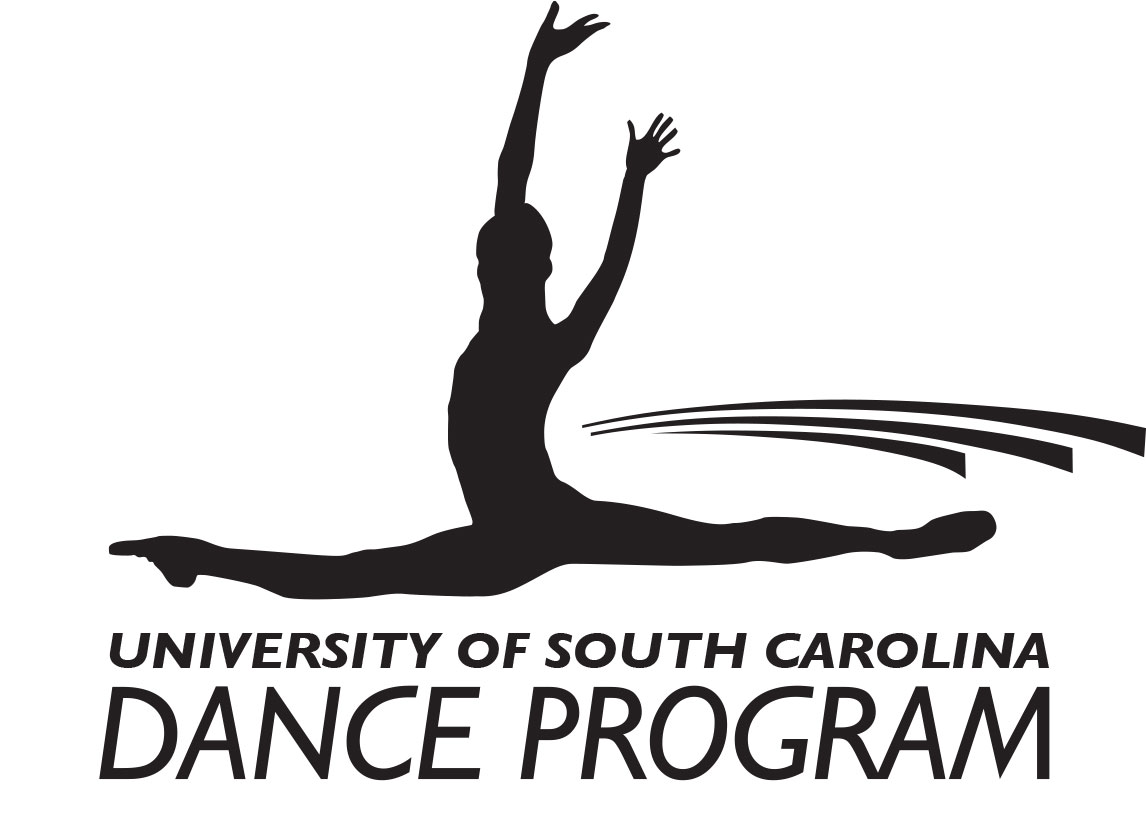 University of South Carolina Department of Theatre and Dance
Columbia, South Carolina
Monday, June 12 to Friday, June 16, 2017
9:30am-4:30pm
Explore the universal elements of the Movement Alphabet and integrate movement Motif symbols into dance experiences to connect physical, cognitive and socio-emotional learning. You will utilize dance literacy strategies to transform your teaching and creative practices. Those who successfully complete all course requirements will receive the Language of Dance® Foundations – Part 1 Certificate.
This course is for dance educators, movement specialists and classroom teachers (K-12, private studio, higher education and arts specialists).
Instructors are Language of Dance Certification Specialists:
Susan Gingrasso, MA, CMA
Teresa Heiland, PhD, CMA
Assisted by Stephanie Milling, PhD, MA
Tuition:
$700 until May 19, 2017
$775 after May 19, 2017
Register & Pay for the Course
Included & Required Publications:
Motif Notation: An Introduction booklet
Motif at a Glance! Flip chart
For more course information and housing arrangements, email: Susan Gingrasso, sgingrasso@lodcusa.org

Course Description
Actively experience, explore, and apply the Language of Dance Approach to dance and movement practices to promote: dance literacy; support integration of the kinesthetic, cognitive, and socio-emotional domains of learning; uncover the pedagogical frameworks that support deep learning in dance to integrate the LOD Movement Alphabet into artistic and pedagogical practices. Those who successfully complete all course requirements will receive the Language of Dance® Foundations Part 1 Certificate.
Benefits of this Course
This course uses the Language of Dance (LOD) Approach to teaching and learning in dance to build your capacity to weave dance literacy into your practice of 1) dance as art in education and 2) dance as a tool for curricular integration.
Experience the Language of Dance (LOD) framework through a constructivist, learner-centered pedagogy;
Make meaningful and embodied connections to each Movement Alphabet concept studied;
Use Motif Notation to read and write dance concepts and dances that reveal dance literacy as an integral part of dance teaching and learning in diverse contexts;
Enhance the integration of kinesthetic, cognitive, and socio-emotional domains of learning in dance as art in education and dance in the academic curriculum;
Discover how using the LOD Movement Alphabet in the teaching and learning process accelerates observation, description, interpretation, analysis, creation, performance, evaluation, and embodiment of skills, knowledge, and understanding;
Refine your performance abilities and artistry through reflection, creative process, critical thinking, and collaborative learning.
Apply pedagogical content knowledge about teaching and learning using the LOD Framework to current instructional or artistic practice
BONUS BENEFIT: Get an insider's experience of the pedagogical strategies the instructors use to create the rich and deep learning experiences in the course and how they connect to the 21st Century Learning Skills.
Language of Dance Foundations Part 1 Content
The Actions (Verbs)
Flex, Extend and Rotate
Travel, Direction & Level
Arrive at a Still Shape
The Qualifiers (Adverbs)
Movement size: Small, large
Dynamics: Accents, Force, Flow
The Subjects or Objects (Nouns)
Floor Plans
Areas of the Performance Space/Stage
Participants shared, this course provides you with:
Tools to organize and focus your teaching, choreography and dancing.
Language to record and communicate movement concepts.
Accessibility for all learners through dance literacy.
Empowerment to more deeply perform and understand dance.
Ways to use the Movement Alphabet and Motif Notation to understand and record your own and your student's growth.
Practice layering different aspects of the Movement Alphabet to scaffold each aspect of a lesson.
Participant experiences:
Wednesday was an interesting day in that we were handed many tactics on how to approach concepts that I know I can definitely use in all my levels. I'm constantly asking my dance majors to take risks and they never give me what I want. The center of gravity exercises into falling gave me a few ideas as to how to make them feel comfortable going off of their center and attempting a "real fall." I don't intend to have them always fall to the ground, but as Susan mentioned, these days there's not much exploration off the center of gravity. It's all very centered, which in turn, makes the "dance fall" even less real than the "real fall."
I also enjoyed the exploration of different jumps/springs without having the pressure of remembering the technical terms. I have many dancers that don't see the possibilities of different types of jumps, leaps, or hops.
I feel like both of these concepts are parts of my curriculum that are weak and these lessons that I could vary, may not have LOD as the center focus but the LOD concepts can be reinforced through the lessons of jumping and falling within the technique curriculum.