LOD for Community - New LODC events!


LOD for Community
Open to all dancers, dance educators, artists, notators, LOD practitioners, and movers: 
LOD for Community
, a new and FREE monthly remote PD event from the LODC, offers opportunities to make new connections with peers AND with the Language of Dance, have some fun, and dance!  From April to November, join a LOD Master Practitioner or LOD Teacher Trainer Dr. Teresa Heiland in an enlivening and uplifting LOD activity. 
Sign up
 

for one or more of the sessions, held on Zoom. Our first community event is in a couple of weeks on April 20th with Master Practitioner Maria Royals:
LOD Building Community with 'Mini-Scores' - In this session we will explore a quick and effective LOD composition tool which can be applied to any dance or movement class. Through 'mini-scores' we will explore LOD concepts of flexion, extension and rotation in order to create, collaborate and build community.
Participation for each LOD for Community event will be limited to the first 20 registrants.

 

Registration confirmation and the Zoom link details will be sent a week before each event.
Maria - TUESDAY April 20 @ 4:30 pm PT/ 7:30 pm EST
Teresa- SUNDAY May 16 @ 2 pm PT/ 5 pm EST
Cassie - TUESDAY June 15 @ 4:30 pm PT/ 7:30 pm EST
Summer break - July
Amber - SUNDAY August 22 @ 2 pm PT/ 5 pm EST
Corazon - SUNDAY Sept 19 @ 2 pm PT/ 5 pm EST
Natalia- TUESDAY Oct 19 @ 4:30 pm PT/7:30 pm EST
Shana - SUNDAY Nov 21 @ 2 pm PT/ 5 pm EST
Winter break - December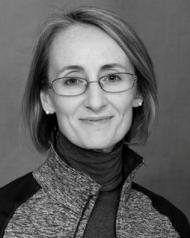 Maria Royals has 
been teaching
 in 
the 
Baltimore County Public Schools for the past 16 years in both middle and high school 
dance 
magnet programs
.  She
 is currently the 
d
epartment 
c
hair for 
d
ance at the 
George Washington 
Carver Center for Arts and Technology.  In 2016, Maria was named the National Dance Teacher of the Year by SHAPE America.  She has 
presented
 at conferences 
locally, regionally and nationally. 
Ms. Royals also designs and builds costumes for professional and collegiate dance programs in the Baltimore/Washington area and performed in the Detroit area with the Harbinger Dance Company, Dance 
Detroit,
 and the Michigan Opera Theater. 
She 
is a 
LOD Master Practitioner
, 
has
 a B.A. in d
ance from Butler University and an M.A. in Education from Northcentral University. Maria is currently a member of NDEO, S
HAPE America and sponsors an
 activ
e chapter of NHSDA at the Carver Center
.  
Maria teaches a high school level Language of Dance® course for dance magnet students as a precursor to 
dance composition studies.